About Sound-Financial Advisors:
Sound Financial Advisors, Inc. is an independently owned, goal-oriented Registered Investment Advisory, founded in 1996 by Susan K. Risner, President and owner. In addition to financial planning, Sound Financial also provides Life, Disability and Long Term Care Insurance and *Securities Related Services.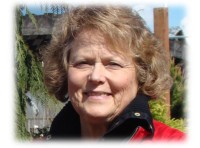 About Susan Risner
Susan has worked in the investment industry for over 30 years, founding Sound Financial Advisors, Inc., a fee based Registered Investment Advisory firm, July 1996. Susan is also an Independent Insurance agent.
Client's Quality of Life has always been Susan's main focus. Since 1987, Susan has been working with business owners and individuals in the Northwest, in order to assist them in enhancing and gaining control of their financial lives and building their family legacies.
As an experienced lecturer, Susan enjoys giving seminars and educating individuals and business groups about a wide range of subjects, focusing on pathways to gaining control in their financial lives,
Susan focused on the principles of long range financial planning with Fortune 500 companies while working for IBM, Northern Telecom, First Interstate Bank and other companies from 1969 to 1985. Susan has a BA in Sociology from San Francisco State University and in addition, she has done several years of focus work in Business Administration and Psychology at University of California, Los Angeles and Berkeley. Susan also has her Life Underwriters Fellowship, LUTCF and has completed advanced courses in financial planning at College for Financial Planning.
Susan has one son, who is also working in the financial industry. Susan's hobbies are training and competing with multiple border collies in Agility, Sheep Herding, Nosework and Obedience